275 years FAU
FAU will turn 275 in 2018!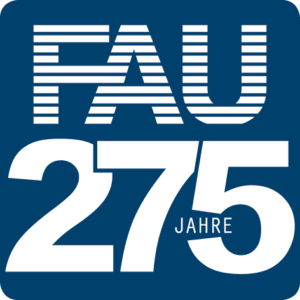 For 275 years, differently aged people from different backgrounds and with different goals, have passionately been researching, teaching and studying at FAU. They are all contributing to the never-ending creation of knowledge and the ever-developing correlation between knowledge evolving and affecting people.
The year 2018 will offer a range of events as diverse as FAU in keeping with the motto Knowledge in Motion. There will be opportunities to experience knowledge, celebrate knowledge and enhance knowledge.
The website 275.fau.de offers information about the anniversary and the planned events.